Spline rolling is one of the most popular and economical manufacturing processes for creating an involute tooth form. This cold forming process offers many advantages in the manufacture of automotive and power transmission shafts, motor shafts, pump shafts, axles and other parts where there is a need to transmit torque. Global manufacturers count on spline rolling for its ability to produce splines, grooves, and threads at production rates of up to 300 parts per hour.
Simply put, spine rolling uses paired racks mounted in a spline rolling machine to roll highly complex geometric shapes into metal parts between centers. Many shafts are turned between centers with a face driver, and then have the splines rolled between centers. Both processes are between centers resulting in superior parts produced at a lower per piece cost when compared to more traditional methods.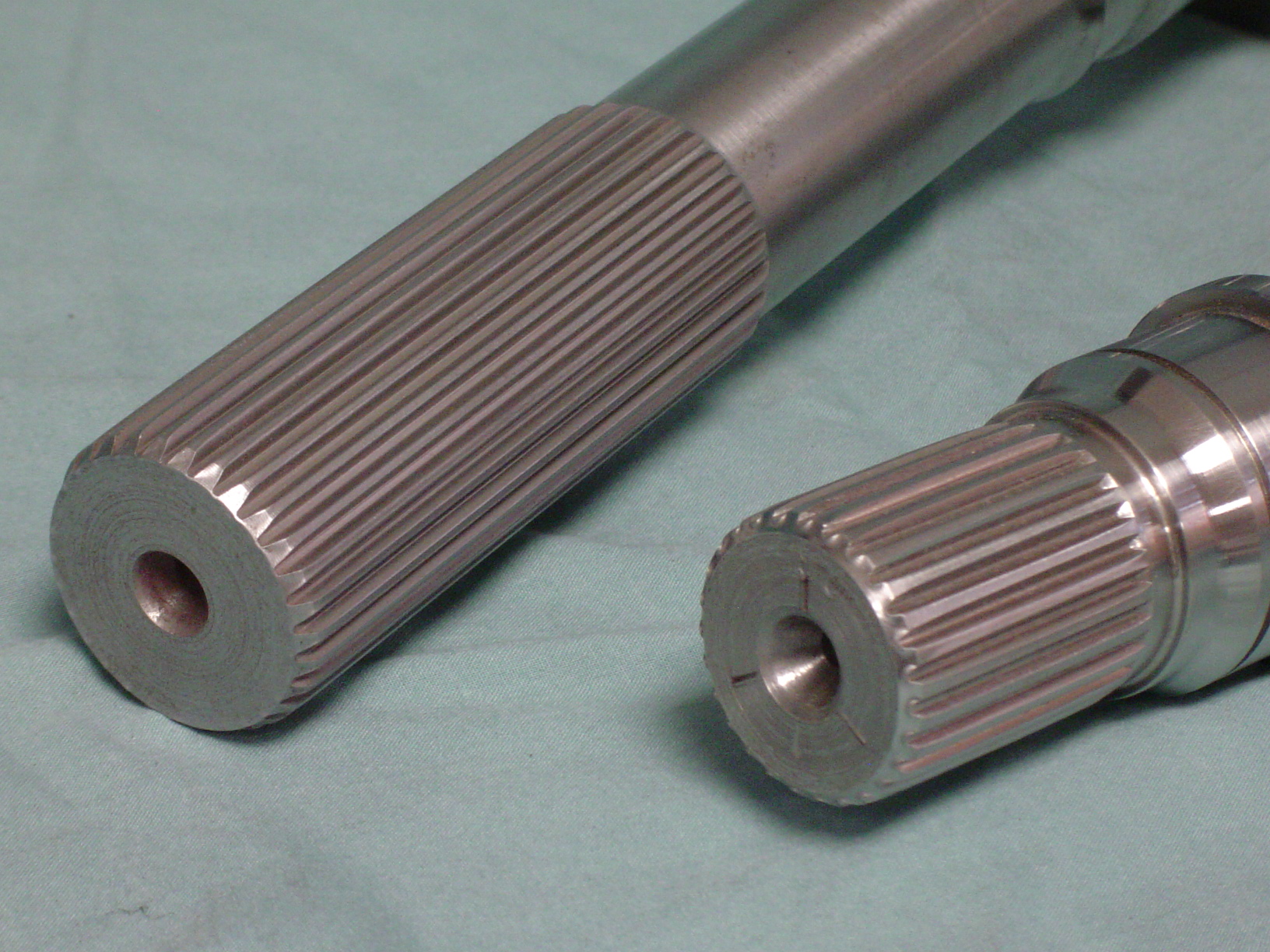 At Riten, we are seeing increasing numbers of inquiries for spline rolling live centers, due to its prevalence and proven results. Due to the global scope of automotive manufacturing the demand for spline rolling equipment is increasing, and therefore, so is the demand for the tooling we provide.
In fact, we are known as the premier supplier of spline rolling live centers for both OEMs and end user production facilities. Our live centers are designed specifically for the spline rolling industry, as well as specifically for each application. The spline rolling process requires live centers with extreme accuracy and rigidity, as well as concentricity and coaxiality. Our live centers meet and exceed all of these demands.
In addition to standard live centers, we can manufacture custom centers specific to each part or a family of parts. Because of our quality, experience, and expertise, our live centers for spline rolling are counted on by Anderson Cook one of the world's leading manufacturers of spline rolling machines. Automotive parts manufacturers like GKN, Linamar and American Axle, in addition to motor manufacturers like Baldor, all count on Riten Industries for face drivers and spline rolling live centers.
If your facilities could benefit from spline rolling, and you need live centers of the highest quality, contact us with any questions, or check out our website for more information.