At Riten Industries, our products are counted on to provide workholding solutions to countless clients—clients who depend on them to make their work more efficient and effective.
One example of a solution we provided is for a global manufacturer of industrial transfer, process, and circulation pumps. They produce a family of pump shafts of varying lengths and diameters that are turned on an Okuma LB4000EX CNC lathe and subsequently ground on a cylindrical grinder.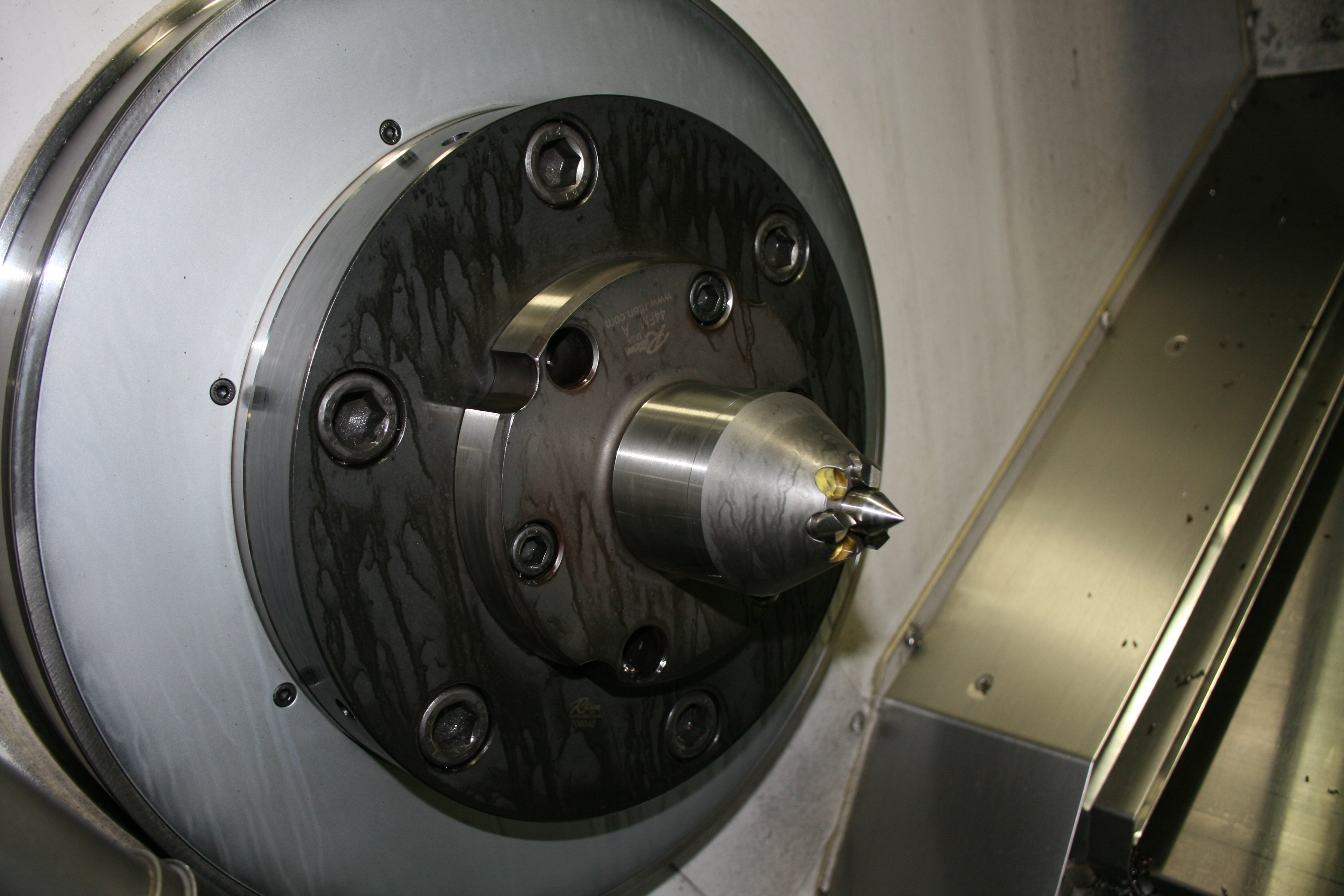 When the plant's HD Products supervisor wanted to explore his options to make the machining more efficient, while possibly eliminating the grinding operation, he turned to an Okuma distributor, the Morris Midwest Division of the Morris Group, who turned to us at Riten.
Our engineers reviewed all part prints and machining data, determining that the existing dual-operation three jaw chuck and dead center method should be replaced by a flange-mounted mechanically compensating face driver, allowing for complete end-to-end machining without reversing the part.
One of the considerations they had to take into account was that the Okuma lathe had a servo-driven tailstock, which complicated the measurement of applied force against the driven part. When engineers measured the force of the new machine, they discovered it to be below that required by the already purchased and installed face driver.
While this would be a problem with a typical hydraulically compensating or disk type face driver, our Riten model is a mechanically compensating unit. Allen Boehnlein, our Midwest Regional Manager, calculated that the mechanical design could allow the removal of up to three of the six drive pins, reducing the surface contact area and increasing the effective force from the tailstock; test runs in this configuration achieved excellent drive pin penetration. Boehnlein then noted the standard parameters used to ensure the best performance from face drivers.
Cutting tools needed for the required surface finish and to eliminate the need for grinding were provided, and then testing was done. They found the new Riten face driver accomplished significantly lower run times—up to a 38.9% reduction—and reduced setup times.
The HD Products supervisor was so pleased with the results, he decided to run all Global Gear and HD Shafts, a family of over 50 discreet parts, using the same process. We were also highly pleased, and happy we could ensure yet another satisfied customer.